Gumbles Publications was launched in 2011, so to celebrate our tenth anniversary we'd like to introduce you to all the fabulous musicians and technicians who have played a part over the last decade. Here they are with their individual roles, along with links to their websites.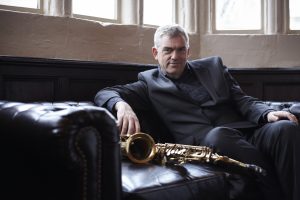 Chris Gumbley (Founder; Composer; Saxophone, Clarinet, Piano & Backing Track Audio; Sales) After graduating from Huddersfield School of Music, where he studied clarinet, piano and composition, Chris taught at Stoke-on-Trent College before being offered posts teaching saxophone at Birmingham Conservatoire and composition at Birmingham University.
An eclectic musical outlook and adaptability in his playing has led to high profile work in the past with The Temptations & Four Tops (U.K. Tours '03 & '05), Saxtet, Birmingham Contemporary Music Group, English Chamber Orchestra, Pasadena Roof Orchestra and the Berkley Salon Ensemble, as well as theatre work and inumerable jazz gigs.
Chris has a particular interest in jazz education, with colleges and schools in UK and abroad often calling on his services in this field. He recently ran a jazz workshop for a music school in Santo Domingo in the Dominican Republic.
In 1987 he founded Gumbles Jazz Club in Stafford, his home town, which ran for over 20 years, and even hosted his own BBC radio show, Jazzbeat, for a short while.
Current playing projects include Tribute to Cannonball – a quintet which reproduces the sound of the great Cannonball Adderley Quintet of the 1950s and 60s – and a new show, Much Ado about Jazz – a humorous take on the world of jazz. Recent classical recitals have included performances of both the Mozart and Brahms Clarinet Quintets with members of the CBSO.
Chris's work as an ABRSM examiner has taken him all over the world – most recently to Australia, South Africa, Singapore and Turkey. He adjudicated at the 2019 Perth Piano Competition and the 2020 Young Musician of the Caribbean in Santo Domingo.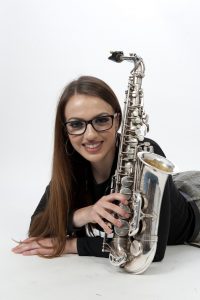 Alex Clarke (Saxophone Video Recording) is a 20-year-old saxophonist, flautist and clarinettist, originally from South Cheshire and now based in Warwick. Beginning her music journey at a young age playing classical piano and flute, Alex has been playing the saxophone since the age of 14. Alex has benefitted from tuition from Andy Scott, Dan Whieldon and Alan Barnes, and is also an alumnus of the National Youth Jazz Collective. After studying for a year at The Royal Birmingham Conservatoire, Alex left to focus on her career as a performer. She now studies with Dean Masser and juggles her busy gigging schedule with a full-time job as Music Assistant at Warwick School.
As well as leading her own bands, The Alex Clarke Hot Five (traditional/New Orleans) and her straight-ahead quartet, Alex has performed alongside notable names such as Bruce Adams, Gilad Atzmon, Dave Newton and Art Themen. Alex released her debut album 'Mirage' in 2018 and won the Rising Star category in the 2019 British Jazz Awards.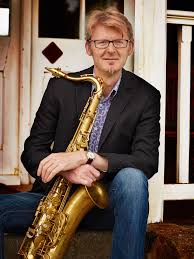 Andy Tweed (Saxophone Video Recording) studied at Birmingham Conservatoire during which time he joined the accomplished saxophone quintet, Saxtet, which, over a period of 15 years  became one of the UK's leading saxophone groups, performing their own compositions and arrangements.
His performing credits include Piccadilly Dance Orchestra, Pasadena Roof Orchestra, Syd Lawrence Orchestra, CBSO, BCMG, London Musici, Birmingham Royal Ballet and the Bournemouth Symphony Orchestra.  He also performs regularly with his wife, the accordionist Karen Street, in a jazz duo. Andy is in great demand as a teacher and is currently  visiting saxophone tutor at Birmingham Conservatoire and Wells Cathedral School.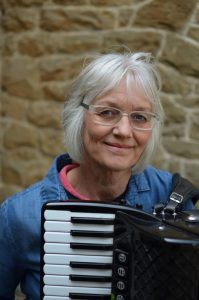 Karen Street (Composer) is one of the UK's most well known and respected accordionists, as well as being highly regarded as a saxophonist and composer for both instruments. She was a founder member of this country's most acclaimed and successful saxophone quartet – The Fairer Sax – before joining Saxtet in 1992.
Although she has a background in classical music she branched out into jazz and other genres early in her career and is now a highly accomplished and experienced musician. Her passion has always been to challenge people's preconceptions of the much maligned accordion.
Karen has played with a host of other well known performers, including Bryan Ferry, Ute Lemper, Grace Jones, Martha Wainwright, Pavarotti, Andrea Bocelli. Also with institutions such as The Royal Philharmonic Orchestra, The London Symphony Orchestra,  The BBC Philharmonic Orchestra, The RTE Orchestra, The Royal Opera House, Welsh National Opera, Opera North, The English Touring Opera, The Nash Ensemble, Chroma Ensemble, Icebreaker, Ta​he Matrix Ensemble with Willard White, Royal Shakespeare Company and Ballet Rambert, and many West End shows.
Karen was a member of the Strictly Come Dancing Live Tour Band for three seasons and she is also called upon for many radio and film sessions.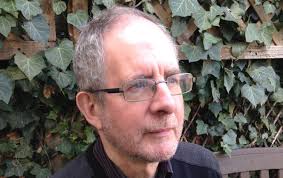 Alan Bullard (Composer)
was born in 1947, grew up in London and studied with Geoffrey Flowers and Desmond Swinburn when at school, then with Herbert Howells and Antony Hopkins at the Royal College of Music, and with Arnold Whittall at Nottingham University.
He has been writing music all his life, and frequently undertakes commissions for choral societies, church choirs, orchestral societies and many other ensembles. His choral music, both sacred and secular, has been performed in a wide range of venues in the UK, USA and elsewhere. Many of his choral works are published by Oxford University Press, and he is the editor of, and contributor to, The Oxford Book of Flexible Anthems, The Oxford Book of Flexible Carols, and the Oxford Book of Easy Flexible Anthems. His works are recorded on CD by such ensembles as Selwyn College Choir, Kings College Choir, The Sixteen, and are regularly broadcast in the UK and USA.
As well as music for a wide range of ensembles and soloists, he has written much educational music, including the Joining the Dots sight-reading series (ABRSM) and, jointly with his wife Janet, the Pianoworks series (OUP).
He holds an ARCM from the Royal College of Music, a BMus from London University, an MA from Nottingham University and a DU (Honorary Doctorate) from Essex University.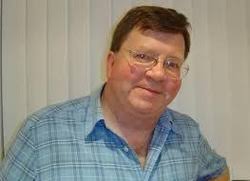 James Rae (Composer) was born on Tyneside in 1957. He studied clarinet, bass clarinet, piano and composition at the Guildhall School of Music and Drama from 1975-79 under Yona Ettlinger, Stephen Trier, Meriel Jefferson and Patric Standford respectively.
Since leaving the Guildhall, he has pursued a highly successful and varied career in music. His work falls into three areas: performing, writing and teaching.
As a player, James has worked in many West End and Royal National Theatre productions including Sir Peter Hall's award winning Oresteia with music by Sir Harrison Birtwistle. He has also received many freelance engagements with some of the country's leading orchestras and ensembles. Projects have included the EMI album Classic Ellington with Sir Simon Rattle and the C.B.S.O.
Saxophone Quartet playing has featured strongly in his career and he is the leader of the Phoenix Saxophone Quartet who over the years has given many recitals and broadcasts. They have also recorded the complete works of Carey Blyton on two albums The Return of Bulgy Gogo and Sherlock Holmes meets Dr Who.
As a composer, James Rae is one of Europe's most published writers of educational wind music. He has at present over 250 publications to his credit, published mainly by Universal Edition. His music includes instrumental study books, tutors, transcriptions and volumes of duets many of which are to be found on wind examination syllabuses worldwide. He has also written five musicals for schools in partnership with Mike Cornick. His 20 Modern Studies were the inspiration for Chris Gumbley's two 15 Crazy Jazz Studies books!
As a teacher, James Rae has held many posts in both the state and independent sectors and has tutored and conducted on numerous courses. He was saxophone professor for the National Youth Orchestra of Great Britain for many years.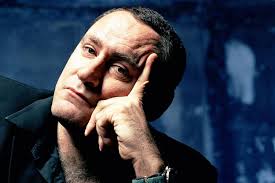 Gilad Atzmon (Composer/Saxophonist) was born in Israel in 1963 and received his musical training at the Rubin Academy of Music, Jerusalem Hearing Charlie Parker's April in Paris, aged 17, was a pivotal moment, providing inspiration and motivation. Gilad spent the next 14 years playing jazz, rock 'n' roll and ethnic music in Europe and the USA, as well as acting as producer/arranger for various Israeli dance and rock projects. In 1994 he came to the UK, and his brand of exciting, turbocharged bop, combined with an endearing on-stage wit, soon won over the hearts of British jazz audiences.
Equally at home on soprano, alto, tenor and baritone saxes, clarinet and flutes, he was described by John Lewis at The Guardian as the 'hardest gigging man in British jazz'. However, it would be wrong to regard Gilad as simply an exciting purveyor of jazz standards: his own compositions evoke wide-ranging emotions and a cornucopia of influences, encompassing music from the Middle East, North Africa and Eastern Europe. These can be seen in his work with The Orient House Ensemble, formed in 2000, which has provided the perfect vehicle for his music and an increasing political awareness. Gilad has recorded nine albums to date which include Exile – BBC Jazz Album of the Year (2003) – and In Loving Memory ofAmerica, which nods in the direction of Bird's 1949 album, Parker With Strings.
Gilad is also a prolific writer: his two novels, Guide to the Perplexed and My One and Only Love, have been translated into 24 languages.
Dan Nicholls (Video Editing, Website Design & Book Artwork) – keyboardist, producer and electronics whizz – has worked with Squarepusher, Goldie, Y-Otis and Killing Popes alongside lesser-known artists in the world of improvised music. His approach to improv and live performance spills over into solo productions and live hardware sets. He curates a regular monthly 'live' night 'Free Movements' and has just launched a record company of the same name.
Aidan Goldstraw (Website Construction & Maintenance) worked as a journalist  after completing a degree in music at the University of East Anglia, but quit his newspaper job in 2006 and began working as a professional musician, mainly as a solo pianist for weddings and corporate events at such prestigious venues as Blenheim Palace, The Dorchester and Woburn Abbey.
He has recently worked with two rising stars of the British blues scene – Rebecca Downes and the Chris Bevington Organisation – but is equally at home leading or accompanying many local community choirs in venues ranging from prisons to hospitals!
However his main focus currently is Both Sides Now, a tribute to Joni Mitchell, which tours the UK throughout the year.
Mike Gates (Printing) whose company Kingate Press in Witton, Birmingham, is to thank for our pristine, glossy books!